DIY Project for those who have time and experience and there is no quick solution to change the climate control kit. In the pictures below you have details about what you need and what to do.
The correct thermal fuse
Soldering paste and tin
Copper connectors
Patience and attention
First, solder the copper connectors with body resistor kit and then secure the thermal fuse by pressing the terminals of the connectors or soldering very quickly, otherwise it overheats and gets damaged!
and testing during operation.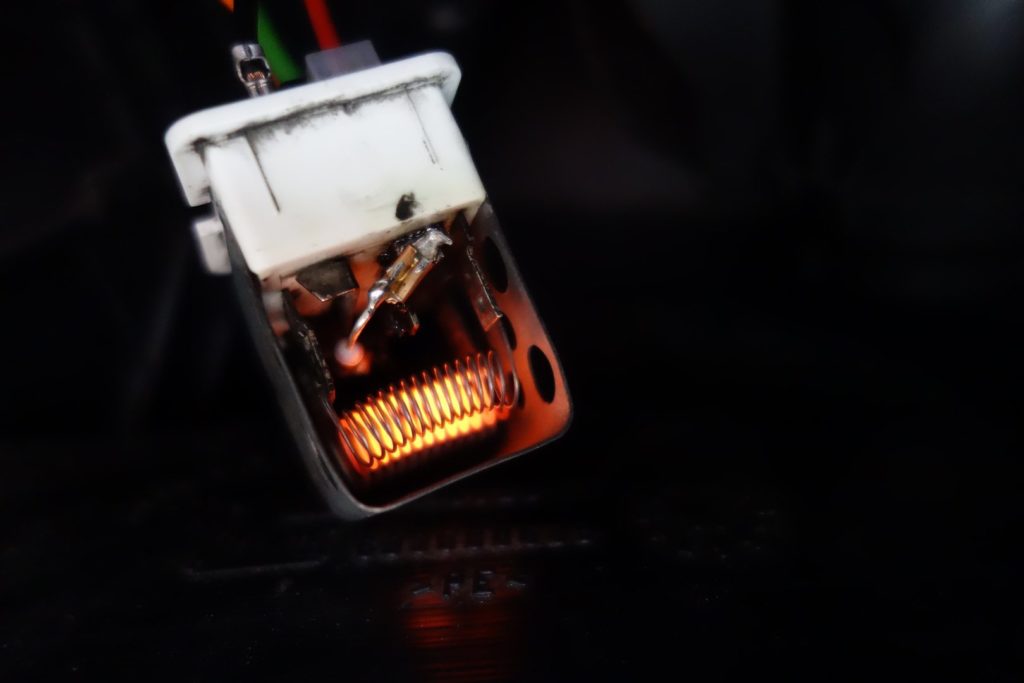 (note: leave only a few seconds to test, otherwise the fuse can overheat without cooling)
Pay attention and use only the same blower-fuse as the defective, otherwise there is the danger of burning prematurely or on the contrary, melting the plastic on board or even taking car on fire!
* I recommend as a temporary solution, not definitive!