S-au gasit "posibile" fragmente de ADN de la dinozauri, vechi de 125 mil de ani .. si .. nu s-a gasit ADN-ul Elenei Ceausescu dupa 20 de ani ?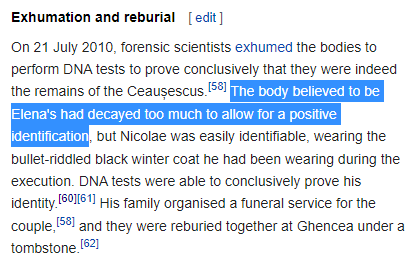 Paleontologists Find Possible Dinosaur DNA – A report of preserved fragments of nuclei and chromatin in a fossilized femur of a 125-million-year-old Caudipteryx dinosaur elicits skepticism.
https://www.the-scientist.com/news-opinion/paleontologists-find-possible-dinosaur-dna-69346
P.S. Serviciile secrete stiu ele mai bine 😃 … unde, cand, cine, ce si cum!
Teoria Conspiratiei nu "moare" niciodata !