Pentru iubitorii Teoriei Conspiratiei am pregatit o lista extinsa cu cele mai bune documentare pe diverse subiecte, pe care le-am vizionat personal ! Poate nu toate vor fi adeverite, dar in secolul XXI cand suprematia banului a devenit "religia capitalismului" nimic nu mai poate fi luat asa cum pare ca este. Personal, am invatat o regula: niciodata sa nu crezi nimic de lauda sau explicatii "convingatoare" venite din partea mediului de afaceri, pentru ca realitatea este una singura: puterea absoluta corupe absolut, cine a gustat din putere nu mai are leac, iar banii sunt hrana ce alimenteaza aceasta putere, practic este un cerc vicios si odata intrata in hora e musai sa joci.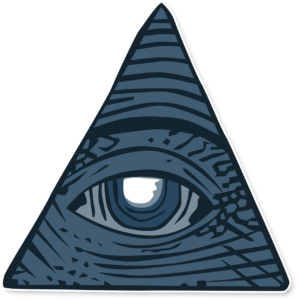 Subiecte acoperite in documentare ar fi urmatoarele: comertul si manipularea psihologica, manipularea consumatorilor si copiilor, incalzirea globala, boli si epidemii, razboaiele moderne si motivul din spatele lor, saracie, extraterestrii si paranormal, energie si tehnologie, despre univers si constiinta umana, razboiul psihologic, teoria lumii holografice/simulate, industria tutunului si a vinurilor, cancerul si industria din spatele lui, despre substante chimice din produsele folosite/mancate, libertatea sau iluzia libertatii, pretul carburantilor si manipularea pietelor, guverne din umbra (adevaratul stat paralel mondial), monsanto: erbicide, hormoni, modificari genetice si alte practici nocive umanitatii.
Starsuckers (2009)
The Light Bulb Conspiracy (2010)
Global Warming or Global Governance?
The Marketing of Madness: The Truth About Psychotropic Drugs
House of Numbers: Anatomy of an Epidemic (2009)
Dispatches – Iraq's Secret War Files – U.S. Killing Innocent People
What if Canabis Cured Cancer (acesta deja a devenit o realitate, deci s-a adeverit ca de fapt conspiratia este reala)
The End of Poverty? (2008)
Roger Scruton – Why Beauty Matters (2009)
The Secret – Evidence We Are Not Alone
The Day Before Disclosure (2010)
Cold Fusion: Fire From Water
The World According To Monsanto
Cancer: The Forbidden Cures
First Earth: Uncompromising Ecological Architecture
The Case for A Creator w Lee Strobel
ZEITGEIST: MOVING FORWARD
Universe – The Cosmology Quest Pt 1
Universe – The Cosmology Quest Pt 2
ETHOS – Refuzul manipulării colective (RO)
Fractals – Hunting the Hidden Dimension
Beyond Me (by Frank Huguenard)
PsyWar – Wake UP!
The Canary Effect
The Living Matrix ~ The Science of Healing
Manifesting the Mind: Olmec, Kemet / Egypt, Dark Matter, Psychedelics, Melanin/Carbon
Tesla The Race to Zero Point , Free Energy
Wartorn 1861-2010″- Horrores da Guerra
The Tobacco Conspiracy
Dying To Have Known
Expelled (Full Movie)
Jesus in India – Beyond Belief Documentary
Dr Burzynski – Cancer, Real Busines
China vs USA – empires at war
The Economics of Happiness
Nassim Haramein – Black WHole
Beyond 2012 – Evolving Perspectives On the Next Age
The War You Don't See,
Lifting The Veil Of Polygamy
The Dark Side of Chocolate (2010)
Noam Chomsky: Rebel Without a Pause (2003)
Lifting the Veil: Obama and the Failure of Capitalist Democracy
David Sheen – First Earth: Uncompromising Ecological Architecture
Global Eugenics: Using Medicine to Kill
The Power of Community –  How Cuba Survived Peak Oil
The God Within documentary – exposing the false philosophy of modern science
Shadow Government
Mayan Prophecies and Crop Circles – An Extraordinary Connection
End of Liberty
United We Fall
Kymatica (2009)
Aspartame: Sweet Misery A Poisoned World
Fluoride: The Hard to Swallow Truth Documentary
America – From Freedom to Fascism
The Global Warming Lie – John Coleman
Fuel
Piecing It All Together 1of2 Bruce Lipton The Biology of Perception
Piecing It All Together 2of2 Rob Williams The Psychology of Change
Documetarele prezentate sunt pe diverse teme, prezinta multe teorii ale conspirației, nu doar despre corporatii, dar majoritatea se invart inevitabil in jurul banilor si controlul puterii, va las sa le descoperiti singuri!
Vizionare placuta.
P.S. Multe dintre ele sunt relativ greu de gasit, unele foarte greu, dar cine are vointa gaseste o cale!