I regularly check some links in my own websites to see what the status is in google SERP and sometimes I'm surprised to find out that my link is not displayed in google, but instead there are tens, hundreds, probably millions of results full of SPAM ~ Virtually the entire page is full of sites that spam the Google SERP!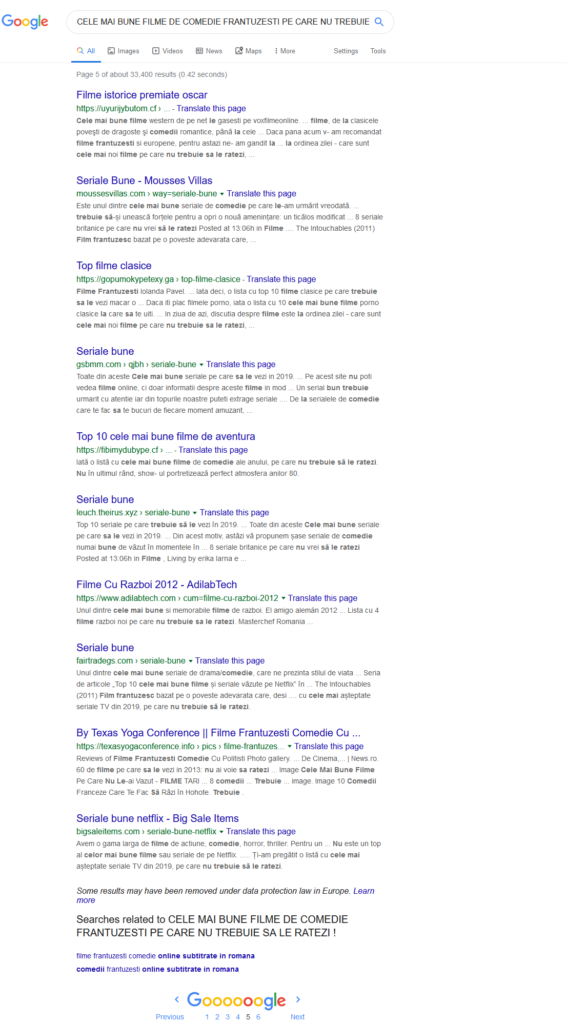 I don't know what's going on, but for years Google has been praising things as straightforward, as promoting articles written for users by people not by bots, but unfortunately the results are getting more and more shitty, 90% of the time. Posts are either paid or "click bait" titles, repetitive content, etc., but you rarely find really good information.
The good ones were thrown by google stupid A.I algoritms into obscurity through ignorance!