If your Canon EOS built in flash does'nt pop up and if the menu says "This menu cannot be displayed. External flash is attached" , the problem may be the dust under contacts/blades on the hot shoe side !
The first time I had this problem, I thought the DSLR had failed, and I had to send it into service, but fortunately it was just a "speck of dust", nothing more! So if you have this problem I suggest you clean the area under "hot shoe contact", there are chances that there will be the only problem.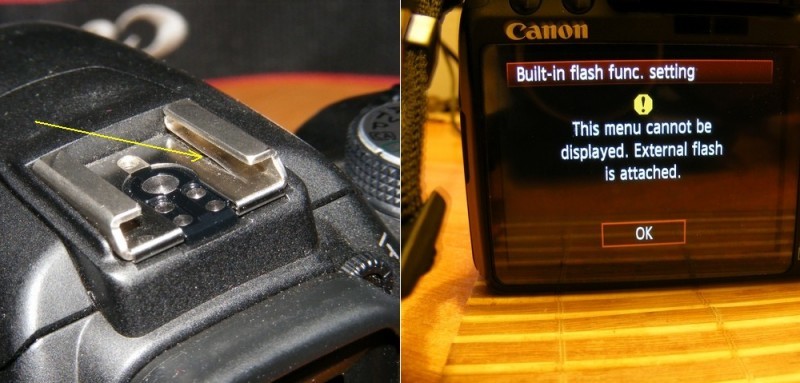 Canon 500D Shutter Fault ? try using a toothpick and lift a little both blades/contacts on both sides of the hot shoe … and blow off dirt/dust with dust cleaner like rubber air blower!